Gain greater insight into a complex industry.
Members get access to the following exclusive resources
Weekly Industry Analysis
Every week, you'll get our expert views on the week's top ad tech news distilled into one email.
Priority Email Updates
Get a summary and brief analysis of significant ad tech news within a day of its occurrence.
Conference Calls
Regular one-on-one discussions with industry experts on key ad tech issues and trends.
Member Forum
Our member forum gives you access to the newsletter and conference call archive.
Solo Plan
$

499

Year
Solo plans are single-seat licenses that provide access to members-only AdProfs resources:
– Weekly industry analysis
– Priority email updates
– Private Slack workspace
– Private discussion forum
Subscribe
Team Plan
$

2,200

Year
Team plans allow 5+ individuals to have access to AdProfs membership at a discounted rate (10% savings).
Additional seats can be added by your Plan Manager at a discounted rate of $440 per year.
Your Plan Manager will have full control to manage your own members: a unique link to invite people, approval controls, etc.
Subscribe
Corporate Plan
$

Custom

Year
If you would like to get a corporate subscription—if you need licenses for 40 or more people—contact us for a custom quote: hello@adprofs.co
Your company's Plan Manager will have full control to manage membership access within your company.
Contact Us
Trusted by leading companies.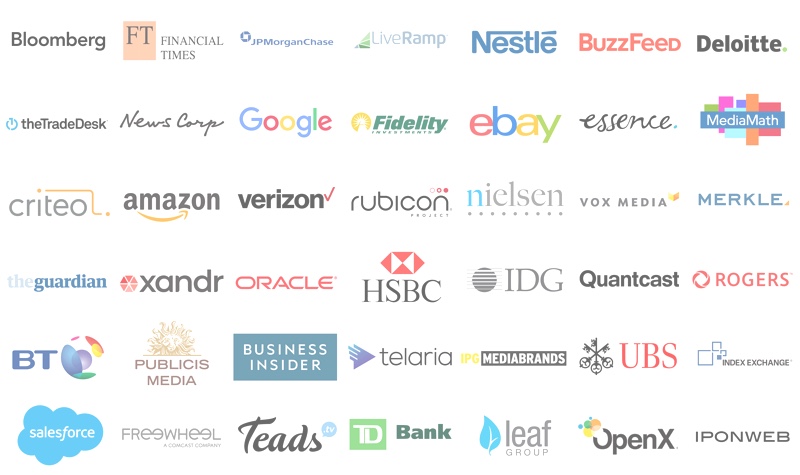 What Subscribers Are Saying
"One of the very few newsletters I make sure not to skip in my inbox."

Director of Client Development
"Incredible insights, opinion and views on whats going on."

Founder and CEO
"This is a rare, great newsletter that just shares knowledge without pitching anything."

Principal Account Manager
"Your newsletter gives me more insight than all the others I receive."

Services Manager
"You do a great job synthesizing everything in a digestible format."

Product Manager.
"It's great to see this level of analysis on a wide range of ad tech topics."

Senior Director, Product Management
"Your email continues to be my favorite industry insight source by far."

CEO
"This is really valuable industry knowledge."

Principal
"Your commentary on the space is some of the best I've read."

Founder
"The value I get from the information and perspective you share is invaluable."

Senior Account Lead
"Your weekly email is required reading for my team."

CMO
"This is one of the best sources for industry analysis and candor."

Data Strategy Supervisor
"As an investor I have found this newsletter to be extremely helpful and informative."

Equity Analyst
"It is a must read for anyone who wants to stay up to date on digital media developments."

VP, Business Operations
"Brilliant newsletters. Best update going in my opinion."

Programmatic Platforms Lead
Making sense of ad tech can be hard.
Ad tech is a complex ecosystem where technology and processes are constantly evolving. Our mission at AdProfs has always been to help people become more knowledgeable about advertising technology. We've tried to make sense of this complex industry by explaining ideas in an unbiased way, looking at events and technologies holistically, and shining a light on participants and practices when warranted.
Stop trying to keep up. Start getting ahead.
Because of the interrelated nature of ad tech, a seemingly small decision made by one organization or group can have far-reaching implications. It's the butterfly flapping its wings. Staying on top of industry news is daunting enough, making sense of what it all means can feel overwhelming. But it doesn't have to.
Analysis is valuable. Insights are invaluable.
Unpacking industry news and synthesizing important themes is foundational to operating successfully in ad tech. But, understanding the deeper implications of that analysis — and turning it into actionable strategies — is what differentiates the good from the great.
AdProfs can help.
As industry operators with a decade of experience spanning advertising, publishing and ad tech, we have spent the past few years tracking, synthesizing and sharing our insights with colleagues and clients.
One of the primary goals of AdProfs is to help individuals and teams see reality in higher definition.
An AdProfs membership allows you to stay abreast of how the industry is changing, understand what it means for you and your organization, and make informed strategic decisions.
Membership includes access to our weekly industry analysis, priority email updates, private Slack workspace, and private discussion forum. Through these channels, we unpack and deep-dive the events, technologies and companies that are shaping this dynamic industry.
In what currency will I be charged?
All prices are in US dollars.
Can I get an invoice for my subscription?
Yes. Invoices are available upon request.
Can I update my email address or other personal information?
Yes. Log in to your account to make these changes.
How do I cancel my subscription?
Log in to your account and toggle auto-renew off from the Subscriptions tab.
How do I reset my password?
Click this link, enter your email address, and then click send me reset instructions. A few things worth noting regarding the security of the the reset process: (1) Password reset links automatically expire after 48 hours. (2) Password reset links can only be clicked once. If you click the link, but don't reset your password, the link becomes invalid. (3) If the link becomes invalid, delete the old reset email and start with a fresh password reset.
Why can't I log in to your site?
Check your browser's security or privacy settings. Our membership software won't work if third-party cookies are disabled or blocked. Either change your settings or use another browser.