It was hard to avoid ad tech's negative press in 2015. Everyday it was a new headline on ad fraud, ad blocking, inventory quality, or vendor complexity. There were also warning signs of contraction. Stock prices of public ad tech companies are down. Private companies reported layoffs and shifts in strategy.
Is ad tech in a death spiral? Or is it merely in the 'Trough of Disillusionment' stage of maturity?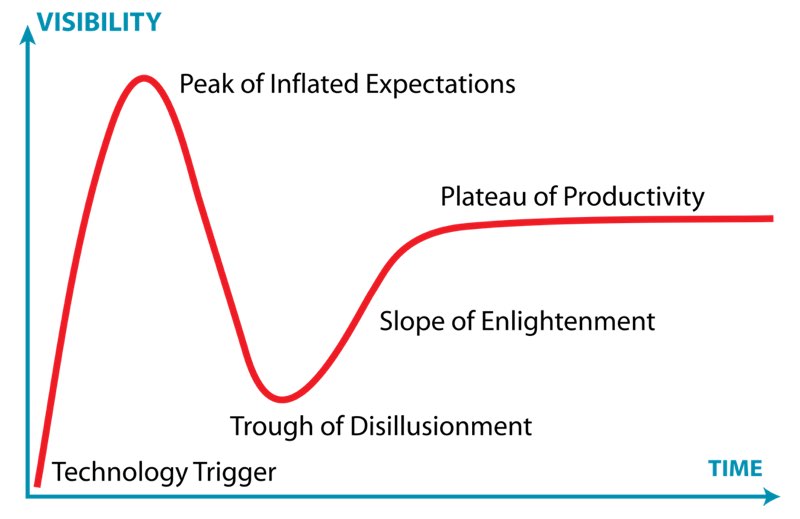 The term 'Trough of Disillusionment' (courtesy of Gartner's Hype Cycle) refers to the stage in a technology's lifecycle when:
"Interest wanes as experiments and implementations fail to deliver. Producers of the technology shake out or fail. Investments continue only if the surviving providers improve their products to the satisfaction of early adopters."
In 2009, RTB emerged for buying and selling ads, and it triggered the creation of many ad tech companies. As RTB grew in acceptance, the industry experienced the Peak of Inflated Expectations, where, from 2010-2014, transparency, automation, and efficiency dominated the discourse.
In 2015, we saw disillusionment. In 2016 and the years ahead, we'll have one of two outcomes: either a drawn out period of disillusionment, or a trend towards enlightenment, with the latter occurring only if the industry rectifies the systemic issues that plague it today. Here are the biggest issues.
Ad Fraud
A massive issue in the ad tech industry — ad fraud — is gaining time in the spotlight, but the underlying problems remain: (1) we have an open ecosystem, (2) it's not illegal, and (3) the supply chain incentives are misaligned. The industry needs to either increase the barrier of entry to the programmatic ecosystem, making it fundamentally more closed, or, push supply-side vendors to raise their standards to prevent bad actors from entering the marketplace. Otherwise, it will be a never-ending game of cat and mouse.
Understandably, it takes time for an industry to clean itself up. But if left unaddressed, the ultimate victim of fraud will be the ad tech industry itself.
Ad Blocking Proliferation
Last year's PageFair report stated that almost 200 million internet users have ad blockers, resulting in an estimated $22 billion loss for publishers. It brought the question of ad blocking, ad tech, behavioral tracking, publisher business models, ethics, and much more into mainstream discourse. It even made South Park.
Ad blocking is a major wake-up call to the industry that one of the biggest constituents, the Internet user, is taking action and expressing a negative attitude towards online advertising.
Misaligned Business Incentives
The core incentives in ad tech encourage quantity over quality — from pretty much all players in the ecosystem. Because of reliance on CPM, publishers do whatever they can to increase page views, even if that means writing click-bait headlines, acquiring questionable traffic to load more pages (from real humans or bots), or ruining someone's life.
Most agencies are compensated as a percentage of media spend, so there are few financial incentives for quality. It's similar for ad tech vendors, where a big chunk of revenue for DSPs, SSPs, DMPs, and others, come from a margin on media spend. Many companies turn a blind eye to bad behavior and other quality issues, because it affects revenue. Instead, volume and "delivery" matter more.
Crowded and Complex Landscape
The ad tech industry is notorious for being complex. Most people use the infamous LUMAscape to illustrate the problem. All the vendors in between the two main industry principals — advertisers and publishers — extract a "tax" through fees, leaving publishers with a fraction of ad spend, and marketers questioning the value of intermediaries.
Furthermore, the advertising industry, as a whole, is a zero-sum game: some win, some lose. Ad budgets have consistently tracked GDP in the United States for the last 60 years — there is only so much pie to go around. Yet, more and more ad tech companies compete for it. The biggest losers in the last decade have been print and radio, while digital has flourished.
But within digital, specifically search and display, there are alphas: Google, Facebook, and other scaled platforms. As these giants grow in market share, everyone else fights over an ever-shrinking slice of the pie, and many will fail. To quote LUMAscape creator Terry Kawaja, "there will be blood."
The Slope of Enlightenment
On the bright side, ad tech is poised to climb the slope of enlightenment. But it needs to re-evaluate the core of its business. Evaluating incentives is a good place to start. Supply side tech needs to closely scrutinize publishers that want to participate in the ecosystem. For the industry as a whole, the user experience must improve in order to stop the golden goose from bleeding out due to ad blockers.
These remedies require making tradeoffs. Until these industry issues are fixed, disillusionment will continue and trust in ad tech will erode. Let's climb the slope of enlightenment, collectively, and not linger anymore in the gutter.